Systems Enrichment Exercises
Systems thinking refers to a set of critical-thinking skills that helps students understand complex phenomena.
Teaching students to see systems and the relationships between elements can enable them to understand the interactions among items that at first blush might not be obviously related, such as wildfire and climate change. Systems thinking skills include recognizing complex relationships, identifying feedback, and understanding dynamic behavior.
Systems thinking skills can help students make the cross-disciplinary connections necessary to understand the ecological, economic, and social impacts of environmental issues. Evidence of the importance of systems thinking skills can be seen in the crosscutting concepts included in the Next Generation Science Standards (NGSS). See this table that correlates the module activities to NGSS crosscutting concepts and systems thinking skills.
Each activity offers a Systems Thinking Connection box and systems reflection questions.
Every systems thinking component (i.e., connection box, reflection question, and enrichment exercise) is marked with the systems icon in the module. Each activity can help you stress systems thinking skills if you wish to use this supplemental component.
The following handouts may be helpful for educators who are emphasizing systems thinking skills and for those using the Systems Enrichment Exercises below.
Assessing Systems Thinking Skills
Systems Thinking Tools by Activity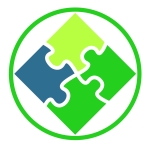 Systems Enrichment Exercises for five activities are available!
Supplemental exercises provide opportunities to explore systems thinking tools and concepts in depth. They were designed to enhance Activities 1, 2, 3, 5, and 10 but can be used elsewhere as needed.